FREE SHIPPING EVERYDAY. NO DISCOUNT CODE REQUIRED.
The Elite Fire Apparel Hat Collection layouts featured above can be personalized for your fire department or station. Quality embroidery. Quantity Discounts. No set-up fee. No minimum order requirement. Free shipping.
Free Shipping.
We proudly offer free shipping on all hats all the time whether you order 1 hat or 100+ hats. We use USPS and UPS carriers depending on the order size.
Quantity Discounts.
We offer quantity discounts based on the total number of hats in your cart at checkout. You may mix hat styles, colors and even design concepts and still receive the deepest discount. Discount starts at only 3 hats.
Quality Embroidery.
We have been providing our embroidery services for 15+ years. We have not only the knowledge and experience but also the passion to provide high quality embroidery on high quality hats and apparel. We are based out of Cherryville, NC.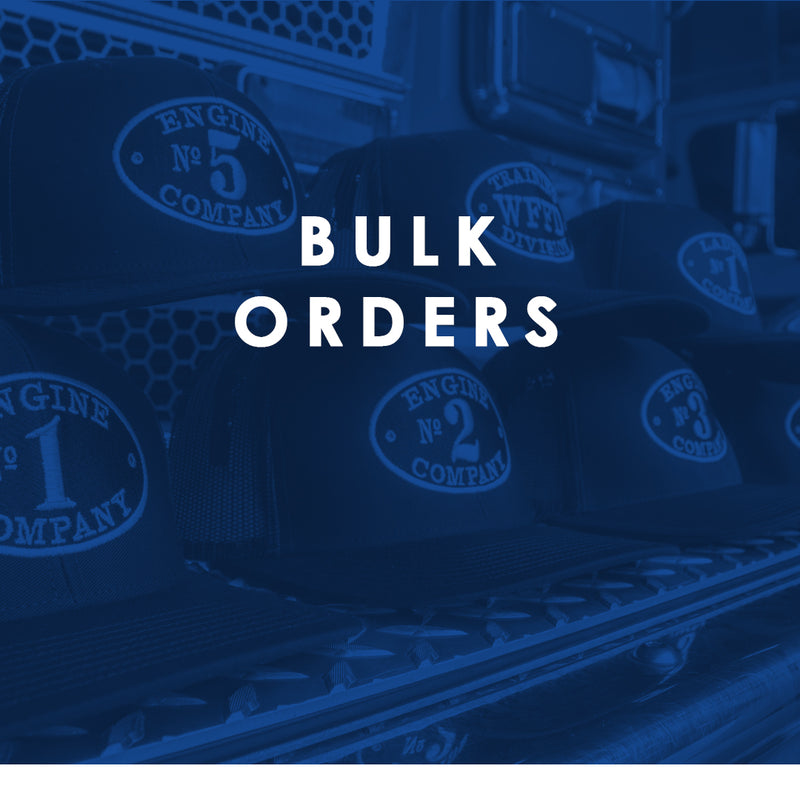 Bulk Orders
We are proud to offer quantity discounts. You may mix and match hat styles, colors, sizes and even embroidery design concepts from the Elite Fire Apparel Hat Design Collection. The discount will be automatically applied at checkout and is based on the total number of hats on your order. To make it easy for you, there is a chart on each product page showing you the price per hat based on the quantity ordered. If you need a formal estimate, fill out the quote form.
Quote Form
Size Up! Hat Samples
We provide a Headwear Size Guide based on manufacturer's recommendations of the brands that we offer. In addition, if you need to "size up" your crew before you feel comfortable placing a bulk order, we have a solution for you. You can now purchase blank samples of the hat styles you see on our website to use for sizing. Once they are returned to us within the pre-arranged specified time frame, we will issue you a full refund. You can pick and choose the hat styles you want to see to save you both time and money! Contact us for more details.
Contact Us
Custom Designs
We proudly offer 5 embroidery design concepts in our Elite Fire Apparel Hat Design Collection - the Passport, Fire Mark, Traditional Alpha, Traditional Bravo and the 3D Old School Font. These designs can be personalized for your fire station or department with no set-up fee and no minimum order requirement.
If you're looking for something more custom, we do offer a custom embroidery service. There are minimum order requirements for custom designs as well as digitizing fees that are based on the complexity of the artwork that you submit. Contact Us for more information.
Contact Us
FAQ
Go here to find the answers to some frequently asked questions. However, feel free to contact us anytime.
Contact Us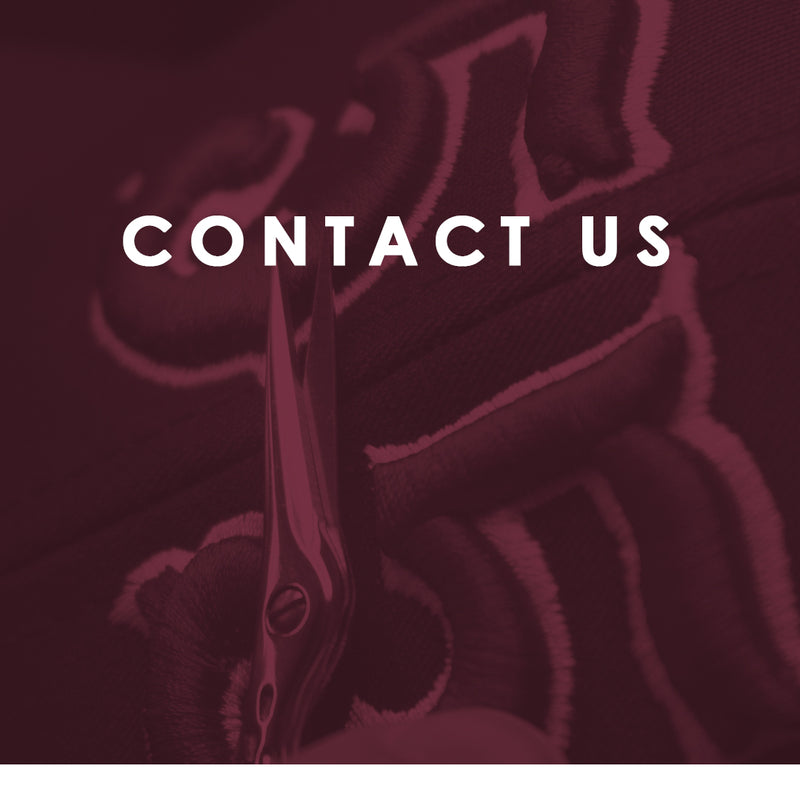 Contact Us
Feel free to contact us anytime. We take pride in our customer service and will get back in touch with you as soon as possible. 
Contact Us